Arts & Crafts dengan Difa
Hi! Ayo belajar dan bermain bersama dengan mengeksplorasi berbagai macam media dan elemen. Mulai dari melukis hingga membuat kaleidoscope akan kita kreasikan pada kelas nanti Yuk bergabung and have fun together!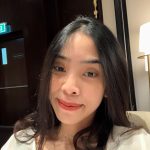 6 minggu     

Kelas 2, 3, 4     Diajarkan dalam Bahasa Indonesia
Bookings are closed for this event.