Our Story
We are a holistic tutoring platform that specializes in creative subjects for kindergarten, elementary, and middle school students across Indonesia!
Countries
Universities​
Purpose
Flexibility
We believe that schools do not give children enough opportunities to be imaginative and flexible with their ideas. At CreativePOP, even as they nurture their creative sides, children will be able to develop other critical skills such as problem solving, teamwork, and communication while they work together on new activities that they genuinely enjoy.
Diversity
We believe that CreativePOP is special for its people and passion. Diversity and newness fuel creativity, which is why our team of tutors are from various backgrounds, cultures and countries including Indonesia, the U.S., U.K., Australia, Taiwan, and South Korea.
By youth, for youth
We are youth helping youth: college students who started this program out of genuine passion to foster quality distance learning to children in order to guide them in exploring their vast interests outside of school.
Founder, Program Manager, Tutor
B.A. Health and Human Sciences,
Minors in Occupational Science and Public Health,
University of Southern California
As someone who is pursuing occupational therapy, I felt pulled to find a unique way for children to engage in meaningful activities. I've always been passionate about creativity, both in the form of the arts and sciences, and jump-started CreativePOP to provide children of all backgrounds the opportunity to have fun, meet new people, and explore their creative sides!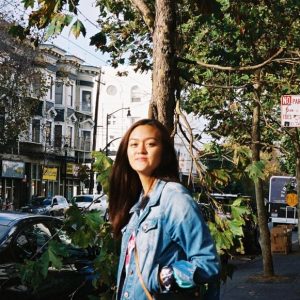 Co-founder, Program Manager, Tutor
B.S. Global Health,
Minor in Psychology,
University of Southern California
As a result of the pandemic, plans and commitments have come to a standstill and everyone is spending an unprecedented amount of time at home. It is up to us whether that will be put to good use. As a coordinator and tutor, CreativePOP has given me many moments that I will fondly recall in the future and that I have grown and learnt from! I hope that students can say the same about their experiences with us.
Co-founder, Program Manager
B.S. Business Administration,
Emphasis in International Relations, 
University of Southern California
To me, CreativePOP signifies taking a stand by creating something new. We want to combat the emotional distress caused by social distancing by creating a space for people to be active and loving, and it is so exciting to see how quickly CreativePOP is growing into this envisioned space! My main concern is visualizing how we can become the best we can be, so feel free to reach out to me with any feedback or ideas.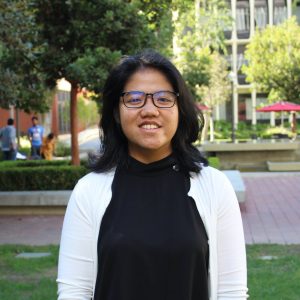 Co-founder, Web Developer
B.S. Computer Science, 
University of Southern California
As someone who's also stuck at home during this lockdown, like many others around the world, I can understand what it's like to feel bored or not really know what to do with all this extra time at home. CreativePOP hopes to change that. Through our different POPrograms, I hope that both tutors and students alike will experience a little more fun and excitement – while learning new things – during these unusual times.
Our vision is to educate generations of students to be creative, compassionate, and courageous members of their communities.
We're committed to helping students achieve their fullest potential by creating learning spaces that encourage continuous exploration, collaboration, and innovation. From K-12, we strive to be the foremost learning partner in their journey to become well-rounded individuals.
We find, develop, and support a network of tutors to mentor students in their passions and pursuits – while having fun!