Arts & Crafts with Natasha
Art is not just paint and brush. Join Natasha's Arts and Crafts class to experiment with different materials to make toys and artworks! Don't forget to take pictures with your work to show everyone your talent!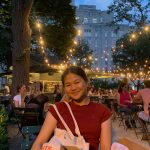 6 weeks

Grades 4, 5, 6 Taught in English
Bookings are closed for this event.